ARE YOU BOARD CERTIFIED




As a Holistic Health Practitioner?
The American Association of Drugless Practitioners Certification and Accreditation Board was established in 1990. The AADP is  dedicated to promoting an enhanced professional image and prestige among  practitioners of traditional and non-traditional therapies and methodologies.
Both traditional and non-traditional holistic schools  and colleges have suggested to their graduates to become board certified. The  AADP is recognized by many holistic schools and colleges… Read More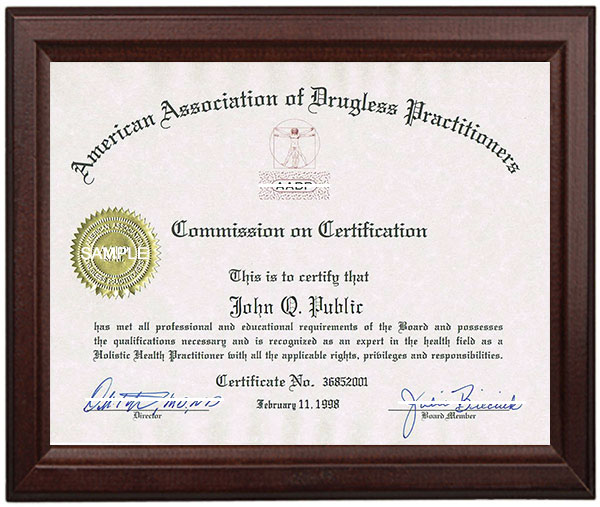 Certification and Accreditation Board
if you are interested in becoming board certified by this organization and you value being a part of an affiliation comprised of  your peers – Apply Today!

Become a member of the The American Association of Drugless Practitioners to take advantage of the certification and benefits we have to offer TODAY!